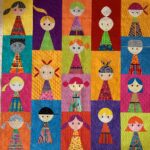 Long Arm Quilting Services
Your quilts are in good hands when Grace and I take them in. Grace is my Gammill Optimum Statler Stitcher. She enjoys quilting as much as I do! Whether you seek a more modern feel, or a traditional look to your quilt, we have hundreds of patterns for your consideration. I will use a photo of your quilt to overlay pattern options for you, and you can choose the pattern that best suits your desires. We discuss thread and batting options as well. You can bring your own batting, if you prefer, or I can supply batting for you for a fee. For an edge to edge (repeated) pattern, my fees start at 2.75 cents per square inch. Densely quilted edge to edge patterns will cost more. For custom, I will give you an estimate based on the number of hours I think it will take to complete your quilt. A minimum fee of $50 may apply, depending on the size of your quilt.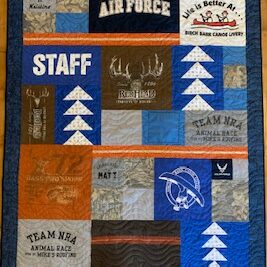 Memory Quilts
Memory Quilts are built from treasured T-shirts, pieces of clothing, hats, patches, ties and other items lovingly collected over time. Whether a collection of baby clothes or a group of T-shirts acquired over a high school sports career, these treasured keepsakes are a beautiful reminder of wonderful times. My minimum charge for a memory quilt is $500 and king size quilts cost $1,500.
Your request for an oversized quilt can also be met. A specific quote for your quilt will be made as we discuss your requirements, the number of T-shirts or other items you wish to use, and the design for your finished quilt.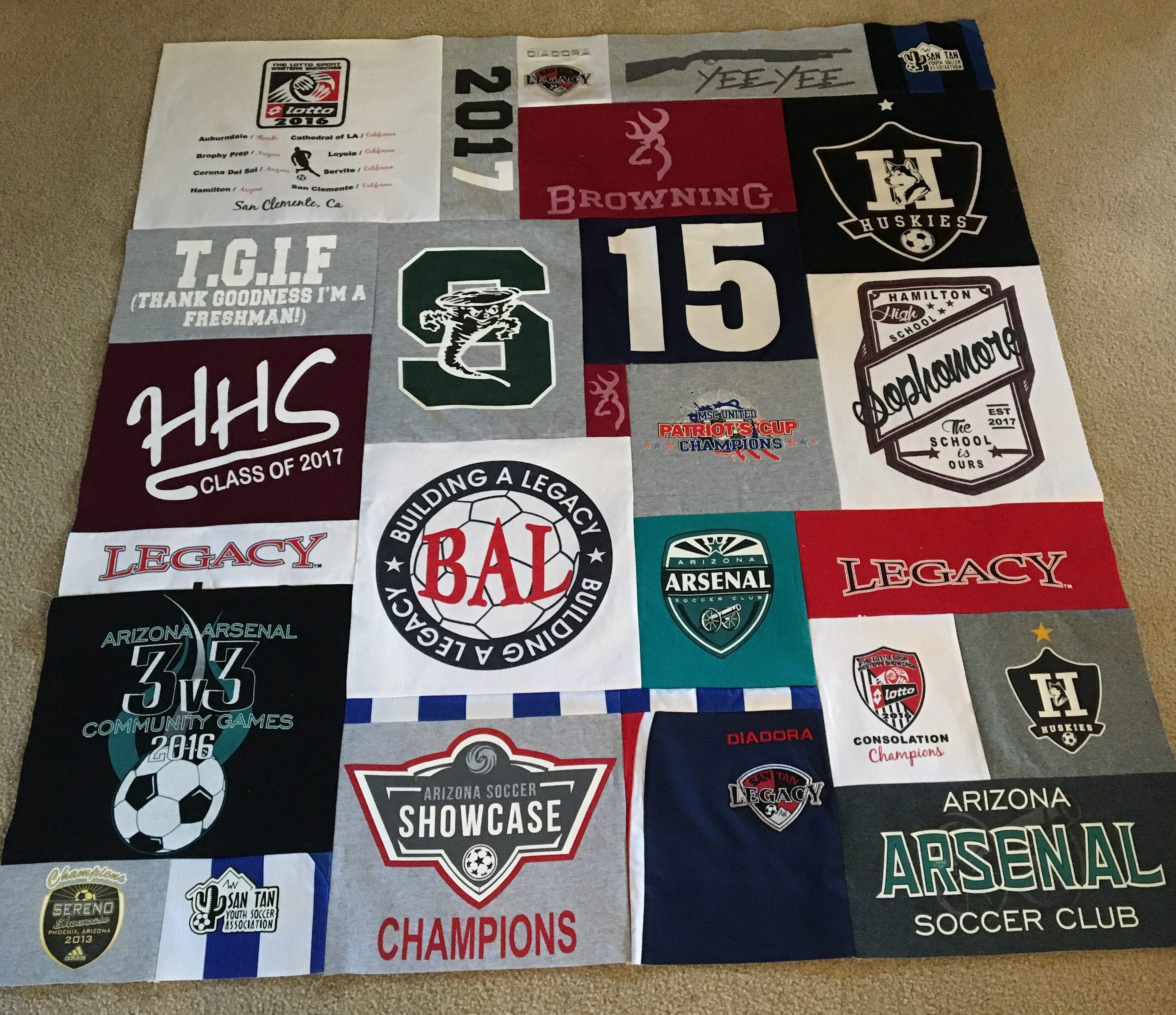 A Collection of Keepsakes
Every Memory Quilt is custom made to give you the look you want. Whether you seek a random layout of several shirts, or desire a more symmetrical look, your quilt will reflect the personality of the receiver.